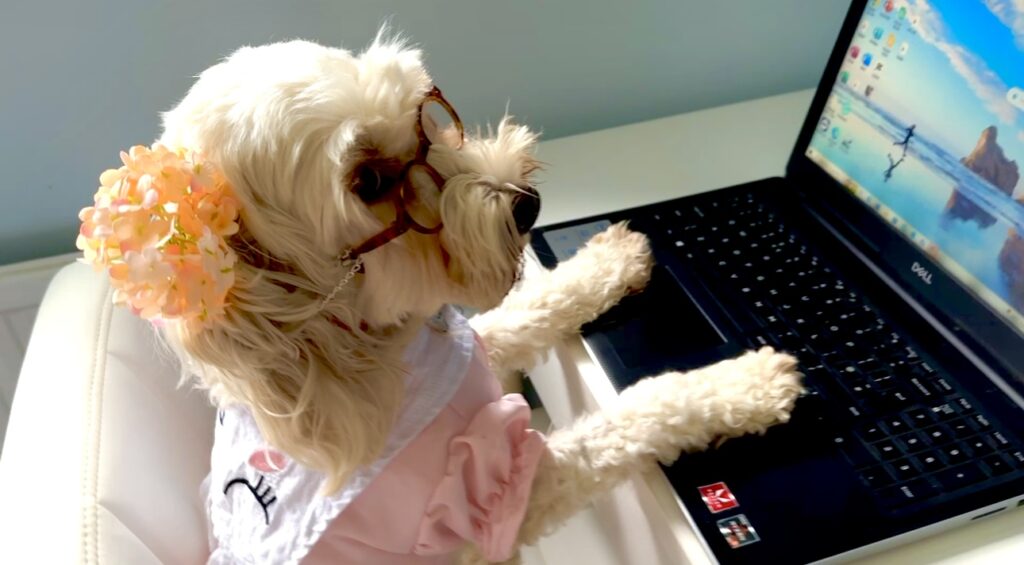 I am thrilled to share an exciting new venture that has been a labour of love for both my little ex puppy farm dog, Ellie, and I. We are so proud to announce the launch of "Ellie Belly Designs" on the Amazon Merch program, where we are bringing you a fantastic range of dog-branded apparel that will make your furry friends look and feel pawsitively fabulous!
Ellie's journey from being a timid little pup to a vibrant fashion icon has been nothing short of remarkable. Our story is a testament to the power of love, resilience, and the endless possibilities that come with a little bit of patience and creativity. Today, we are not just pet lovers; we are working with brands and now Amazon influencers and designers we couldn't be more excited to share our journey with you.
At weeks old and full of boundless spirit, Ellie entered our lives with a heartwarming story of resilience. We adopted her from a rescue, where she had come from a puppy farm, just weeks before the world went into lockdown, due to the COVID pandemic and a time of uncertainty and change. Ellie arrived with her right ear torn in half, which we believe was a consequence of vying for food in an overcrowded pen and despite her early challenges, she really has emerged as a symbol of strength and hope. The pandemic took its toll on my business, and we eventually made the difficult decision that after twenty-three years, we would cease trading. Ellie became my constant source of support and motivation. Little did we know that this sweet pup would become a real hit with my social media followers capturing the hearts of many. With Ellie by my side, we've ventured into collaborations with brands, and her presence in my life has been a real beacon of light that has lifted me out of depression. Ellie really embodies the power of resilience and the unbreakable bond that can form between a rescue pet and their loving owner.
Ellie Belly Designs: Where Fashion Meets Compassion
Ellie Belly Designs is more than just a brand; it's a celebration of the special bond between pets and their owners. Some of our designs actually feature Ellie's lovable little face from t-shirts and hoodies to bags, mobile phone covers and more, we are offering a variety of items that cater to pet lovers everywhere and their furry friends.
Join Us on Our Journey
We invite you to join us on this exciting adventure. Whether you're a pet owner, a dog lover, or simply someone who appreciates the power of transformation, Ellie Belly Designs has something for everyone.
As we embark on this new venture, we're excited to engage with the amazing LinkedIn community and share our journey as Pet and Lifestyle influencers. We will be showing you exclusive behind-the-scenes through our social media, sneak peeks of upcoming collections, and, of course, plenty of adorable photos of Ellie herself.
Conclusion
Ellie Belly Designs is a brand that celebrates love, transformation, and the incredible bond between pets and their owners. We invite you to connect with us, support our mission, and share in the joy of our new venture.
With love and tail wags,
Nina and Ellie x
#EllieBellyDesigns #PetFashion #AmazonMerch #RescueDog #FashionWithCompassion