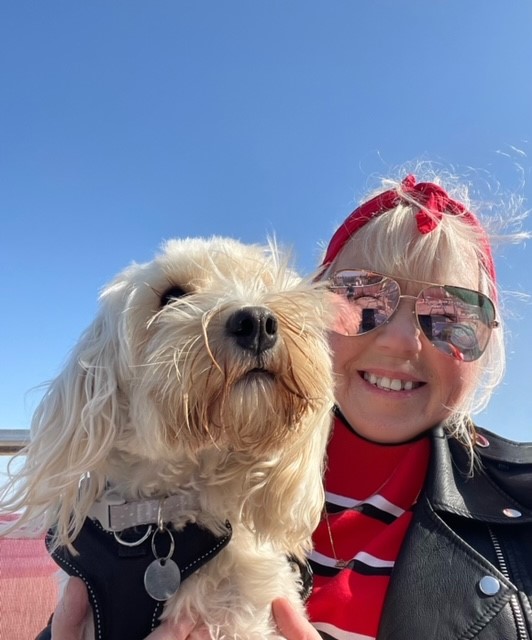 Dog friendly service station
I will shortly be taking my very first solo trip from Dorset to Cornwall with my little Cockapoo and I am extremely worried about toilet breaks for myself. I therefore, started to look online for service stations where I could take Ellie, allowing us both to have a toilet break and a coffee. Ellie doesn't drink coffee unless it is a puppachino and it is doubtful that these are provided at a UK service station! To my horror, I discovered very little information online and only one service station. The Hog and Hedge in Okehampton, which my husband and I stumbled upon last year when travelling down to Cornwall.
I also found an article written by Moto service station, stressing the importance of keeping your dog safe. The article states that you should and I quote, 'tie them up in a safe place to a secure fixture' outside! It is a well know fact that dog theft is spiralling throughout the UK, while evidence shows that over 2000 incidents were reported to the police last year, so an article of this nature is both irresponsible and downright dangerous!
It takes but seconds to steal a dog, let alone the time it takes for someone to find the toilets and return. Ellie is extremely bonded to me and leaving her outside would cause her extreme stress, which could lead to aggressive behaviour should anyone approach. Under no circumstances would I ever leave her unsupervised outside.
Toilet breaks for a solo traveller
This brings me back to my original dilemma, what to do when I need to take a toilet break! Ellie, on the other hand, has a cool mat, fresh water, a nice comfortable bed and is harnessed safely for our three-and-a-half-hour journey. There is usually ample green space for her toilet breaks outside service stations, but WHY is there no consideration for dog owners that are travelling solo?
Poo bags are definitely out of the question, and I think if I squatted down on a patch of grass, it would be deemed indecent exposure and I would be hauled in front of the magistrate before I had chance to pull up my knickers! Neither would leave my dog in the car, for the reason I explained earlier, let alone leaving her to fry in the car on a hot sunny day.
A spokesperson for Roadchef told the Independent that it does not allow dogs inside its sites due to hygiene and safety risks. The exceptions being small dogs who are in carriers, so isn't it about time that all service stations started thinking about us and arranging for a safe space where we can go to relieve ourselves with our dogs and at least grab a coffee! In Dorset where I live and Cornwall my travel destination, there are more cafes and pubs that allow dogs, than those who don't, so what makes the service station food any different to theirs?