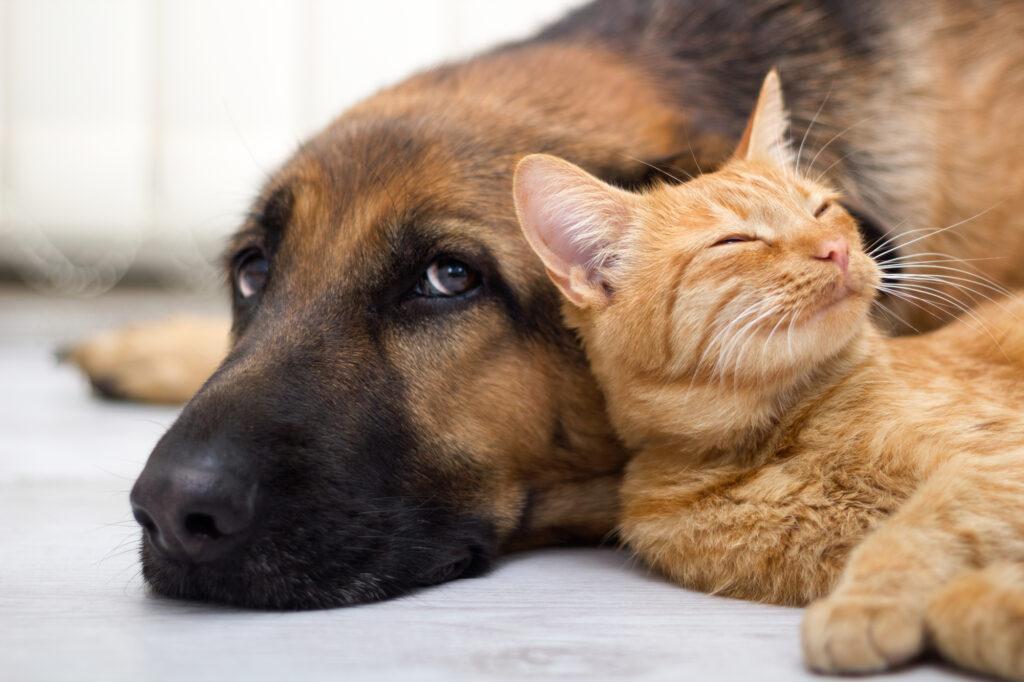 There is no denying that owning a pet during a recession is causing worry for pet owners up and down the country and people are really struggling to cope.
Statistics show that the average dog can cost £31,000 over its lifetime, which includes the initial start-up costs, the price of the dog, and care after that. Even the average cat can cost £1,000 annually and the cost-of-living crisis is already seeing rescue centers throughout the UK, showing a big upturn in owners rehoming their pets.
Below, I have outlined some simple money-saving tips that should help reduce your monthly bill.
!. Buy prescriptions online
I am astounded that so many pet owners do not realise the huge savings you can make by buying your pet's medication, or prescription food online.
The cost of veterinary prescriptions can vary from practice to practice but should not exceed anymore than £15 – £20. If your pet is on long-term medication, the duration of that prescription can be up to six months, making a huge saving.
Two of my cats had an underactive thyroid and were on Thyronorm. Once we received the prescription from our vet (at a cost of £15.00), we were able to make a 50% saving by buying them from Pet Drugs Online. They sporadically have certain products reduced, which would further reduce your bill and even flea and worm treatment can be purchased at a much-reduced rate. The only caveat would be to insure that you buy from a reputable online drug store and one that will request a prescription from your vet.
2. Bake your own treats
There are lots of simple dog treat recipes online and the benefit of homemade is that they do not contain the same amount of preservatives and chemicals as shop-bought treats.
My word of caution would be to research your ingredients and ensure that they are safe for your dog/cat to eat and if in doubt, ask your veterinarian. If your pets have always been used to shop-bought, it would be wise to introduce homemade gradually since a sudden change in diet can upset their tum. Also, beware of any allergies and research your products well before introducing fresh ingredients into their diet.
3. Subscribe for free samples
Contact your pet brand of choice and see if they offer free samples. Sign up for your favorite brand's newsletters and follow their Twitter and Facebook pages, where news of discounts etc. will usually appear.
If you do decide to change your pet's food to a cheaper brand, as per baking fresh homemade treats, please beware that this should be done gradually to prevent an upset tummy and be mindful of ingredients. Some of the cheaper food, especially dry, can contain ingredients that can be detrimental to your pet's well-being, which will ultimately result in a false economy, especially if your dog is taken sick, resulting in veterinary costs.
4. Keep up with grooming and healthcare
By grooming your dog/cat daily, trimming nails, and cleaning their teeth regularly, you will drastically reduce the expense of a professional dog groomer and dental work.
If you have a long-haired dog/cat with a coat that requires daily brushing, learn to do this yourself. A veterinary nurse will usually be delighted to teach you the art of clipping your dog's nails and cleaning around their eyes and there are some wonderful videos on YouTube showing you how to clip your dog.
It is so important when clipping your dogs, to be extremely careful in sensitive areas and if in doubt or you do not feel confident, leave them to a professional. I have always clipped my little Cockapoo, saving myself hundreds of pounds, but I first purchased a professional dog clipper set from a reputable online retailer. Mine retailed at £65.00 three years ago and came with a metal comb and 3mm, 6mm, 10mm, and 13mm size blades, depending on the length of cut you want to achieve.
5. Pet insurance
This is a contentious subject since there is an argument for and against getting your pet insured, so I would refer to my pet insurance blog post where this is discussed in full. The best advice I can give on this subject is to choose your policy wisely and READ THE SMALL PRINT.
If you really struggling to keep up with the cost of caring for your pet, there are pet food banks that supply free pet food to people in hardship to find your nearest branch speak to your local veterinarian. The RSPCA and PDSA also have veterinary centers throughout the country, for people on income support.