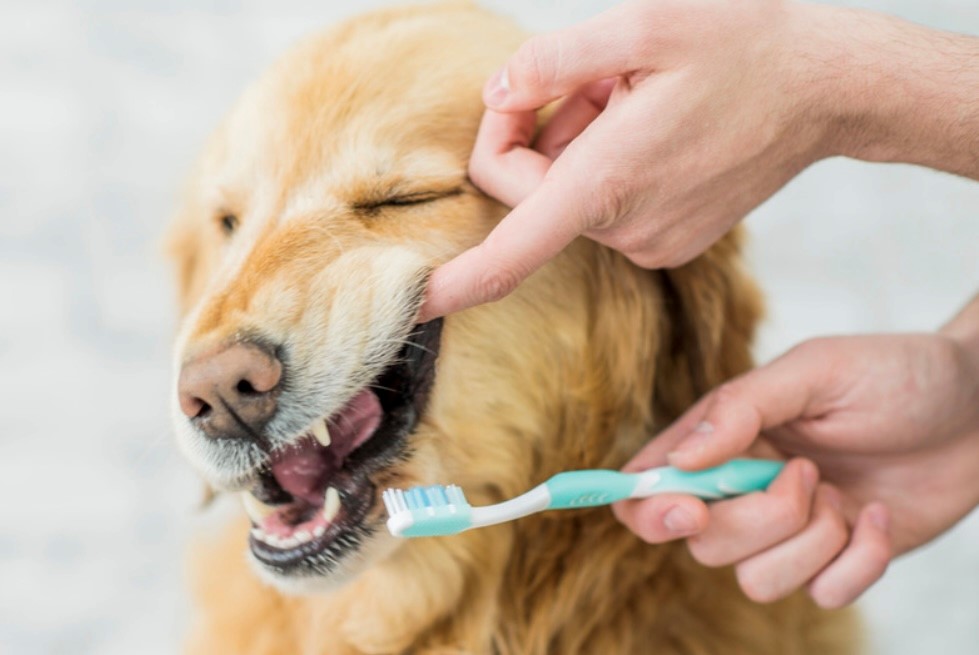 There are many reasons why dental hygiene is so important for your dog and cat and here I am outlining the main ones.
Tooth decay
There is nothing worse than a greeting from your dog/cat only to recoil from a rancid smell, especially when your dog loves giving kisses.
Ellie is always extra exuberant, it's a trait enjoyed by the majority of Cockapoos but dear God, bad breath can really knock you out, in more ways than one, so dental hygiene i.e. clean teeth are a must!
Why does their breath smell?
The easy answer to this question is a lack of hygiene. Scientific research shows the importance of cleaning your pets' teeth on a regular basis, which significantly decreases the chances of contracting ailments associated with the mouth.
Bacteria in the mouth will migrate around your dog/cat's body which can cause many health issues such as heart disease, increased risk of a stroke, breathing problems diabetes and even the onset of canine/feline dementia. Even cancer has been associated with a lack of oral hygiene.
Maintaining oral health
Prevention is always better than the cure, so it is vitally important to thoroughly clean your dog's/cats teeth on a regular basis and start from an early age.
Ellie is particularly partial to her liver flavoured toothpaste and although the finger brush is far easier to use, the toothbrush seems more effective.
Whatever choice of brush you use, getting your kitten/puppy used to the experience, will be far easier than leaving it until they are fully grown, so start early.
Why use toothpaste for dogs/cats?
It comes in various flavours and is specially formulated for your dog/cats teeth.  By using a toothpaste that tastes good, they will be far more cooperative and more likely to enjoy the experience and so improve their dental hygiene.
How to apply
Apply a small amount on your brush and gently lift the skin around the mouth, and tilting the head back slightly. Be as thorough as you can be careful to work the brush over each tooth. Do not spend any longer than a few seconds per side at your first attempt. Once your dog/cat is used to the sensation, you can gradually build the cleaning to approx. 30 seconds each side. I would always suggest checking with your vet just to establish the time.
Dental products
My vet recommends brushing 2 – 3 times per week, but in between, there are products that you can use such as dental chews. Again, be careful when buying these types of products, and always ask your vet for recommendations.